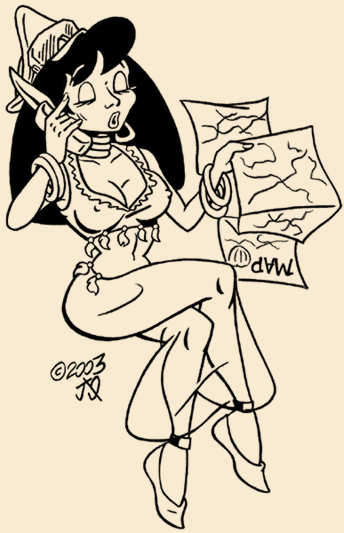 So we called DHS Headquarters,
"Where'd you get these crummy maps?"
•
HQ: "Those maps were a patriotic donation by Mr. Cheney... printed by a chain of service stations his oil company, er, absorbed... a valuable gift to the agency."
•
"VALUABLE? They don't show a damn thing!!"
•
HQ: "But the map shows all the important details, agent..."
•
"Details? What details!?!? It just shows oil wells! No cities, no towns, no landmarks, no national borders, no rivers, no roads... Nothing but stinking oil wells!!"
•
HQ: "Like I said, agent... all the important details..."