We're Not part of the Solution -- We're part of the Problem!!
We're always trying to get things in order so please bear with us... Any notes, Comments - Inquiries or Cashier's Checks please forward to: Good ol' Joshua_Quagmire
•
July 2014
As it's July and Bikini Season, we had a request for a pin-up of Io and Callisto, those two green alien Bunnies and their um... "friends" - who we find in this candid beach photo frolicking in the exotic seas of Enceladus... (For those of you not up on your astronomical minutiae, Enceladus is the 6th largest moon of the Saturn system - or fourteenth in ordered distance, when counting outwards - give or take one or two large chunks of orbital icebergs) Another interesting factoid concerning Enceladus, are the great geysers venting from it's southern polar sea - True, many scientists believe the moon's southern sea to be icy cold, but seems that the bunnies know of warm volcanic vents heating this section of the beach front... In fact, I'm told that there's a quite nice resort in the region, catering to somewhat out of town clientele...
Additional note: for those of you know it alls, who are about to write and quibble that, "From the southern poll of Enceladus, Saturn's ring plane would be seen edgewise (or nearly so)"... We already know that - However, sparing no expense or difficulty, we had the Moon moved just for this Photo opp... Don't fret, it was carefully nudged back into it's old orbit afterwards... Y'see, there's a couple of alien A.I.s who owed me a favor... (Should you be wondering who those might be, perusing Bunz & Katz could offer a clue)... JQ
•
Note: The Calendar Pix was revised and the new version uploaded on Sat July 5th - As such, if you had previously downloaded our July Io & Callisto calendar, please update...
Oops! Updated the Calendar AGAIN on July 10th -- Maybe one of these times I'll get it right... JQ
•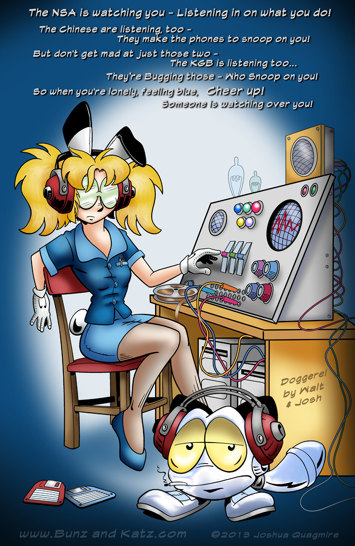 •
•
•
•
•
•
•
•
•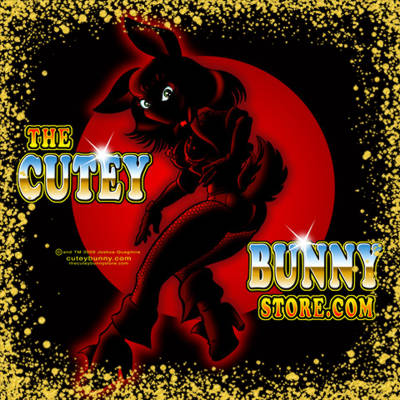 Yes, that's right - another Shameless Plug: The Cutey Zazzle store is still cookin' - this month has new designs for your perusal... Now we've got Beer steins and Coffee mugs imprinted with the Bunny's image... and also T-Shirts, posters, buttons, cards, neckties, mouse pads and skateboards, all with the full-color images of Kelly, Vicky, Bronco Bunny, Li'l Blondie Beaver, even the Battle Maids pictured here, a Bedroom Angel and Mermaid Jazz too... All at the new Cutey Bunny Store! So Go have a look -
•••
QT Calendars are Easy to use with Mac OS8x or Win95/NT,.. older Mac systems need a display utility like ZMacs-BackSplash... Cutey & Cutie Bunnies and associated characters are Copyright and TM 1998 Joshua Quagmire These Calendar Pix are free for personal use but not for reposting or any form of resale..!