We're Not part of the Solution -- We're part of the Problem!!
We're always trying to get things in order so please bear with us... Any notes, Comments - Inquiries or Cashier's Checks please forward to: Good ol' Joshua_Quagmire
•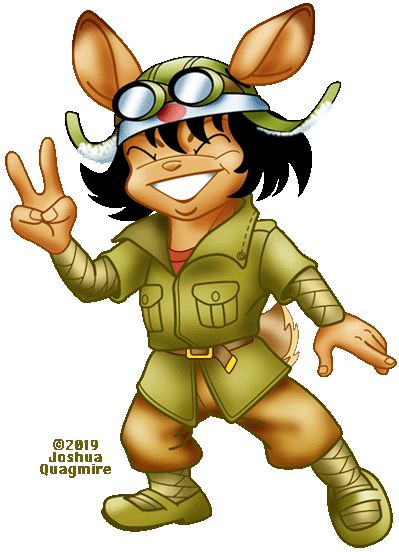 December 2019
This December, we return to my favorite Celebration of the month... Saturnalia? Hanukkah? Festivus? That one with the tree an' presents an' stuff?? Nooooo... It's a day that celebrates mankind's true feelings toward our fellow men – a day that expresses, more than any other, the sincerest, innermost soul of humanity – and a bombshell of a day that really started out with a bang! That's right, this year, instead of another shtick Xmas calendar, We gathered Kelly, Heather and the gang together with a few other friends to reenact the 78th anniversary of the Pearl Harbor Beach Party! Although, um... seems things may have gotten just a tad out of hand...
But yes, If you've ever pondered what is life all about, why are we here, is there a point to any of this? Well, Pearl Harbor encompasses everything that our civilization holds dear: "Hit 'em hard, Hit 'em low, and preferably when they're not lookin'!"
Also, here's a tip of the hat to those two great practical jokers, Chuichi and Isoroku, without whom World War Two in the Pacific might not have been possible - A day that will live in Irascibility... JQ...
•
•
Should you like to visit either of our Tumblr or FaceBook pages, just click on a link to take you to a Magical Bunny Wonderland of Mediocrity...
•
•
•
•
It seems my pal Sean has come up with this cute li'l paper doll sort of model Paper Toy that you can put together... all you need is a Printer and some Elmer's Glue and a bit of patience, an' before you know it, there she is!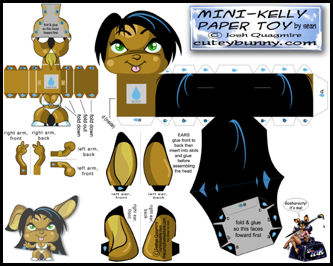 Click on the Pix to download a Printable Version...
A few notes from Sean on printing and such:
These li'l guys really should be printed on card stock. If you use regular paper the glue tends to wrinkle them up a bit, no matter how sparingly you use it...
For cutting, a hobby knife would be best - or tiny li'l nail scissors... Jus' plain ol' Elmer's glue will do for stickin' these together...
It takes maybe about an hour to cut and glue her together... perhaps a bit longer if you have to wait for the glue to set on some parts before proceeding...
So there you have it. Just download the high - resolution Jpeg (300 dpi), which is why it's a li'l large on file size, but will print sharper... then get to work - an' you may have your very own Bunny in time for Valentine's Day!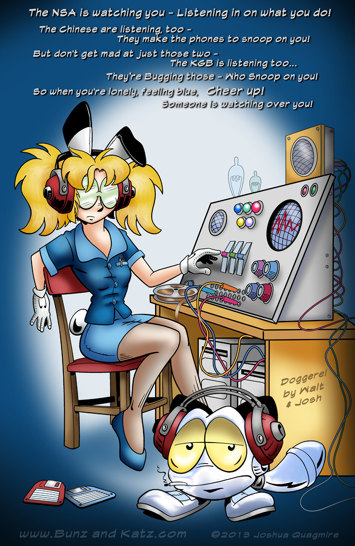 •
•
•
•
•
•
•
•
•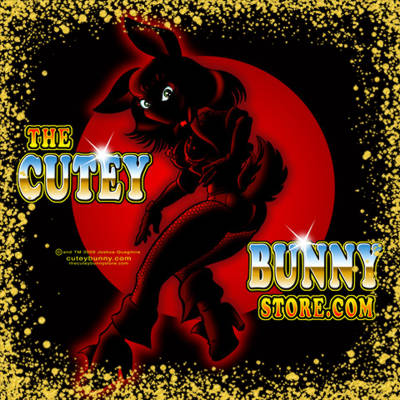 Yes, that's right - another Shameless Plug: The Cutey Zazzle store is still cookin' - this month has new designs for your perusal... Now we've got Beer steins and Coffee mugs imprinted with the Bunny's image... and also T-Shirts, posters, buttons, cards, neckties, mouse pads and skateboards, all with the full-color images of Kelly, Vicky, Bronco Bunny, Li'l Blondie Beaver, All at the new Cutey Bunny Store! So Go have a look -
•••
QT Calendars are Easy to use with Mac OS8x or Win95/NT,.. older Mac systems need a display utility like ZMacs-BackSplash... Cutey & Cutie Bunnies and associated characters are Copyright and TM 1998 Joshua Quagmire These Calendar Pix are free for personal use but not for reposting or any form of resale..!